TRANSITIONAL LIVING

SMART INVESTING
Keith Humes | Open Up A Halfway House
The transitional living & addiction treatment space is expanding and presenting next level opportunities for investors who are either private equity, qualified investors/high net worth individuals, real estate developers or entrepreneurs.

Transitional living may even be a larger market for focus as the need for long term living solutions are few options for this demographic reintroduced to society either from homelessness, from prison-to-probation, LBGTQIA identity-safe homes, or sober living.

Transitional Living Smart Investing
POPULATION BACKGROUND

CHALLENGES
Real Estate Investor Opportunity
This population often has background challenges that prevent them from living in apartments, or other housing solutions and they are going to need a place to live long term with second chance options.

This presents a huge opportunity for real estate investors that convert their properties to meet the needs of this demographic. This seems like an easy fix, however investors can't just go at this alone without proper advisement or consultation to maximize this opportunity for long term economic success.
Population Background Challenges
FINANCIAL

DIVERSIFICATION
Transitional Living & Addiction Treatment Facilities
With the challenging state of global economics, investors are scrambling for financial vehicles that will provide both preservation of capital and growth. Most markets are in some condition of calamity or vacillating; including equities, and commodities. Historically real estate has provided growth throughout cyclical markets, however with the rise of interest rates, inflation, and constant signals of recession the next challenge on the horizon may be stagflation.

Real estate investors and private equity players today need additional cash flow to support the debt servicing for under or non-performing real estate, and transitional living & addiction treatment facilities can offer the financial diversification necessary to create multiple streams of profit even in fluctuating financial markets.
Rehab Market Full Support
You may be one of many groups that are already in the transitional living or drug rehab space, or you may be new player to this market and are not as knowledgeable of the opportunities and need agile consulting and real-time solutions to take advantage of this tremendous market opportunity.

Well look no further we are here to support all your needs small or large in the transitional living, addiction treatment or rehab market.
Buy Your First Rehab Facility Through Us
If you are interested in investing in the transitional living and/or addiction treatment market then consider buying one facility first to start, this will give you the ability to learn the market as you go. Some investors may be more motivated and want to consider building up to 20 transitional living and/or drug rehab centers all-at-once and want consultants to advise through the process.

You may consider navigating the market on your own, and get on-the-job training by networking with people in the industry, and if you hit challenges you can always utilize us to consult you in areas for support and development. This opportunity cost or process could be more costly on the backend rather than the front end as making mistakes will cost you dearly.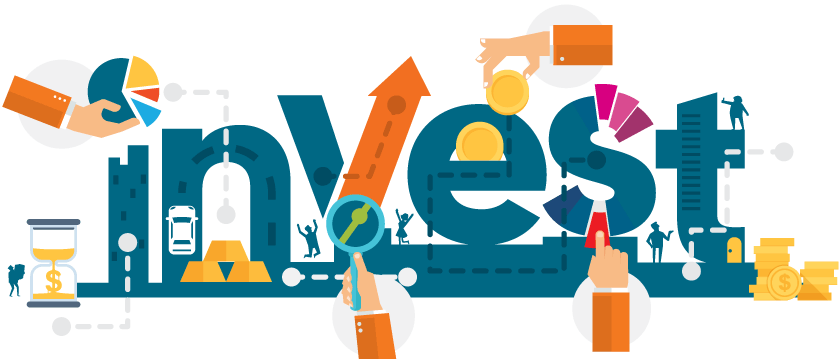 There are several moving parts in the transitional living and/or drug rehab space, including:
PPO Health Insurance or Cash Pay Clients/ Patients
Medical Billing & Coding
​
Transitional Living Programs
​
Addiction Treatment Marketing & Budgeting
These are just a few points to consider. Managing 20 transitional living or rehab facilities, can present challenges without proper advisors or consultants to assist.

Each facility will have its own unique challenges, and coordination is a must to maintain operational compliance and ensure profitability.
"Investors need to be part of the transitional living and addiction solution not just profit"
The transitional living and drug rehab space in America has plenty of players and it appears that everyone knows everyone else. This can work to your advantage, or it can become difficult just the same.

The bottom line is if you are in the transitional rehab field to help people you will excel and be profitable.

NEW

INVESTOR & INVESTOR GROUP
We would much rather see a new investor or investor group either invest money into an existing transitional rehab or buy one outright rather than buy land, build and go to market on their own. The amount of money required is usually a lot more than planned or budgeted, and it will be even more if your insurance billing doesn't give you the reimbursement rates you are expecting.

Some insurance companies send checks to the insured or patient. Imagine giving an addict a check for $40,000+ after they are home from a 30-day stay in rehab, which could present a real challenge when it comes time for collection.
New Investors & Investor Group
Rehab Investment Business Plans
Currently, we are receiving more buyers than sellers in the transitional living and/or drug rehab industry. We do know some sellers or people who can be bought, but it requires finesse and trust.

Halfway Group can assist in all areas of the transaction or help with deliverables such as writing transitional living or drug rehab business plans and/ or pro formas.
"In Transitional Living & Addiction Treatment Centers Digital Reputation Matters"
Buyer beware…some of the transitional living and/ or drug rehabs for sale at first glance look promising however can have some serious problems. It is easy to find problems that stick out like a sore thumb today with the power of internet search engine sources such as Yelp, BBB, Google, Rip Off Report and many other legitimate news sites. These sites easily reveal to the public the reputation of a rehab business online, and you don't want to be negatively listed.

Not all of the claims you'll see are true, however that won't matter to a potential lead that bypasses on your facility based upon a negative review. If a rehab center has a lot of negative press it becomes really difficult to attract new clients, and can drive high marketing cost to try and overcome the negative. Keep this in mind if you are attempting to purchasing, an existing facility without consulting help.
"Selling

a Transitional Living or Drug & Alcohol Rehab

Business"
If you are selling a transitional living or drug and alcohol rehab center or business, make sure your financials and accounting processes are in order. Your success depends on being organized and with that said, keep your expectations realistic.
Complete the form. Pick a date and time on our calendar below for a call.
HOW TO OPEN UP A

HALFWAY HOUSE
Halfway House Dreams #OpenUpAHalfwayHouse